I must admit that as a kid I hated honey. I hated the taste, I hated how sticky it was, and I couldn't understand how adults wanted to put it on everything. Bleh!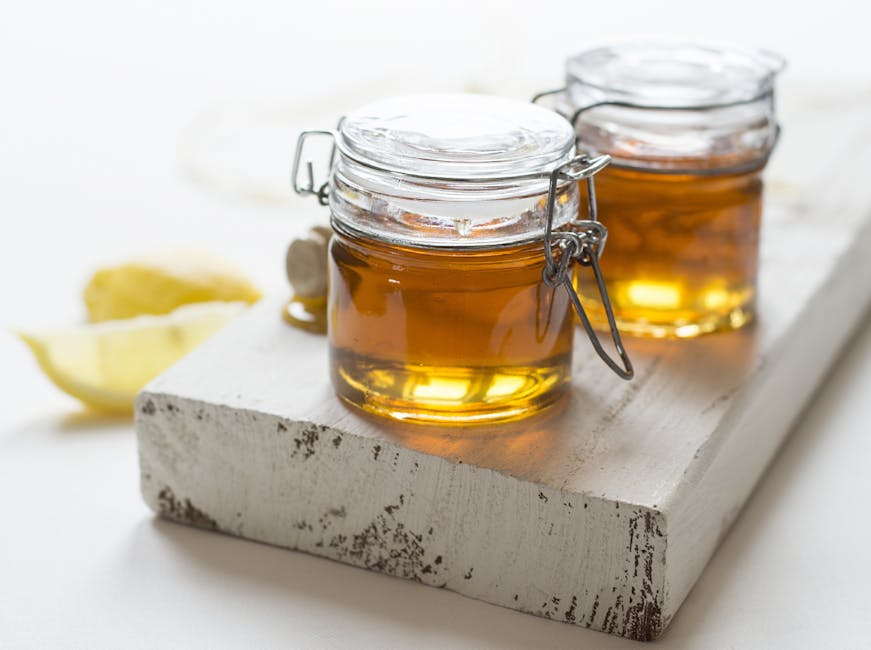 Now that I'm an adult, my tastes have matured and that includes my taste for honey! I enjoy it in hot tea, bake with it instead of using white refined sugar, my kids use it in their morning smoothies, and my boyfriend enjoys it on his toast in the morning. I've now learned that almost everyone LOVES honey!
In addition to the wonderful taste and sweetness, honey also offers some great health benefits:
• It can prevent cancer and heart disease
• It has anti-fungal and anti-bacterial properties
• It reduces cough and throat irritation
• It can strengthen the immune system
• It can help regulate your blood sugar
• It's great in hair masks and at-home facials
If you haven't already, I would recommend adding honey to your diet. It's easy to use as a sweetener in almost everything including baking and its health benefits make it a great alternative to refined sugar.
Not only is honey great for you – it makes a great gift. Your guests will love receiving these adorable little favour honey jars; their compact size makes them easy to stransport home after your event. It's a perfect favour if you're looking for something unique, practical, and edible! It's a fresh twist on sending your guests home with something sweet – ditch the chocolates and send your guests home with honey!
Each jar includes 45 grams of 100% Canadian sweet summer blossom honey. Canadian honey is unpasteurized so it leaves all the nutrients (I didn't know that!). These honey favour jars measure 1.75" x 2" tall and are the perfect size for a guest to take home. The jars feature a hexagon shape, a gold lid, and can be personalized with your choice of label design and custom text. Each design will offer a few different colour options and the text lines are customizable so you can include your event date as well as your names, or a sweet message to your guests. Honey favours can be used for birthday parties, weddings, anniversary parties, bridal showers, and memorial events. I think it would especially cute for a tea themed bridal shower!
We currently offer two EXCLUSIVE designs but will be adding more designs in the future!
The first design we offer is the Canadian Honey with Personalized Honeycomb stickers
Each adhesive label features a sweet little black honey bee with an adorable honeycomb design background. Available in 41 different colours so you will be able to match pretty much any event colour scheme. Three lines of text make this sticker perfect for adding custom wording to fit any event. Just add a co-ordinating ribbon colour and you have a wonderful and 'sweet' favour idea.
The second design we currently offer is the Canadian Honey with Personalized Rustic Romance Woodgrain Stickers
I love this design – it's one of my favourites that our in-house designer has created! I just love the combination of the woodgrain background and the honey together. It has an outdoorsy feel but still offers a touch of romance and refinement. Labels are available in 6 different colours and offer a place to personalize them with 2 initials and an event date inside a heart. The pretty laurels finish off this cute design. The combination gives you a very pretty rustic design which I personally love!
Both styles are availabe online and we will be adding more designs soon so check back with us!