Picture this:
Cold Winter Wedding- it is dark outside. Inside your guests are dancing and visiting. Beautiful dark linens on a long table. A natural centerpiece using white painted branches and silver snowflakes. Several carafes of different hot cocoas (white hot chocolate, milk chocolate cocoa, dark chocolate and mocha blend) await your quests on a charming hot chocolate buffet table.
This is where it gets fun!
~You can offer a variety of flavoured syrups and liqueurs. Hazelnut, Irish Cream, Almond, raspberry, mint.
~Whipped cream, sprinkles, cinnamon, chocolate shavings, marshmallows, flavoured drizzles, powdered sugar (chocolate, butterscotch, vanilla, strawberry)
~Cinnamon sticks and candy canes make great stir sticks and decorative finishes.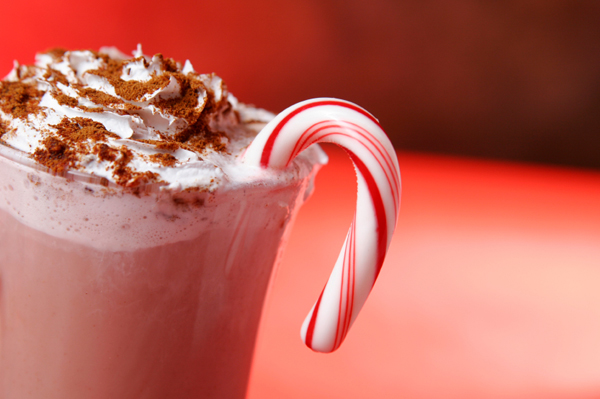 ~Place a personalized mug at each place setting. Your guests will assume it is just the favour to take home (make sure they have all been run through the dishwasher and are usage-ready). Partway through your reception you can unveil your surprise.
~Guests can create their own specialty hot chocolate beverage. This is such a great heartwarming addition for a cold winter evening. You can do a non-alcoholic buffet or include alcohol to fit your crowd, event and liquor licensing restrictions.
~Decorate the table with decanters of cocoa, sugar, sprinkles. Make sure you have a teaspoon for each guest and use dark linens to camouflage the inevitable spills.
~You can use this as a late night snack for guests, pair it will simple biscuits, biscotti and cake. Also a great option for an evening wedding or an afternoon reception without a formal meal. You can combine your wedding favour, dessert and a fun feature of the event into one sweet treat for your guests!
~Offer an assortment of teas for guests who want something lighter. Include fresh mint, lemon slices and cinnamon sticks so the tea is as attractive as the Chocolate options.